Work with CODAP Data Interactives
Data Interactives
A data interactive is a web page that can be embedded into CODAP. The interactive can send data into the CODAP environment.
You can import simulations and data interactives using the URL import function.
In Chrome you can simply drag a URL into the CODAP workspace.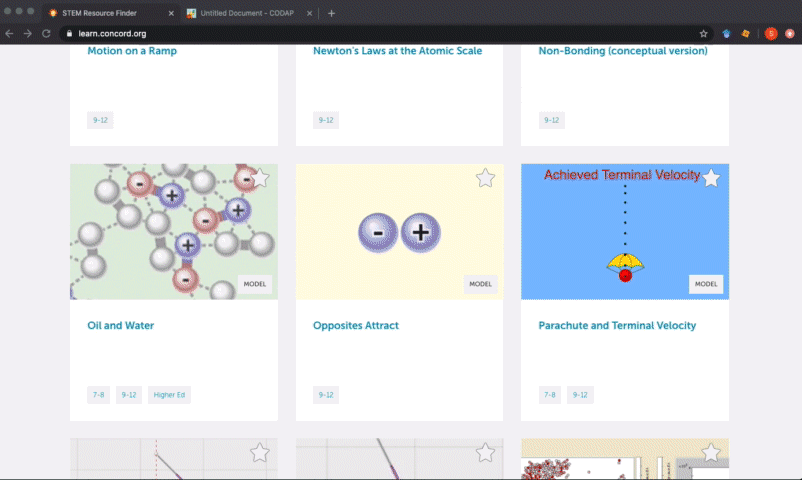 Once a data interactive has been ran in CODAP one can pull data from the interactive into a table by clicking Analyze Data.
Data from an interactive can be graphed just like any other data in CODAP, by bringing a graph into the workspace and adding the attributes you wish to analyze